This Expo demonstrates how to proceed step-by-step through a population pharmacokinetic (pop PK) modeling and simulation (M&S) analysis, using the same process and suite of tools that we use at Metrum Research Group, to ensure traceable and reproducible pharmacometrics research.
What you'll find in this Expo:
Our approach to project set-up, data assembly, M&S activities, and reporting.

Access to example code in a Github repository.

Information and vignettes on MetrumRG's suite of tools.
The diagram below illustrates the end-to-end process of a typical project from setup through completion.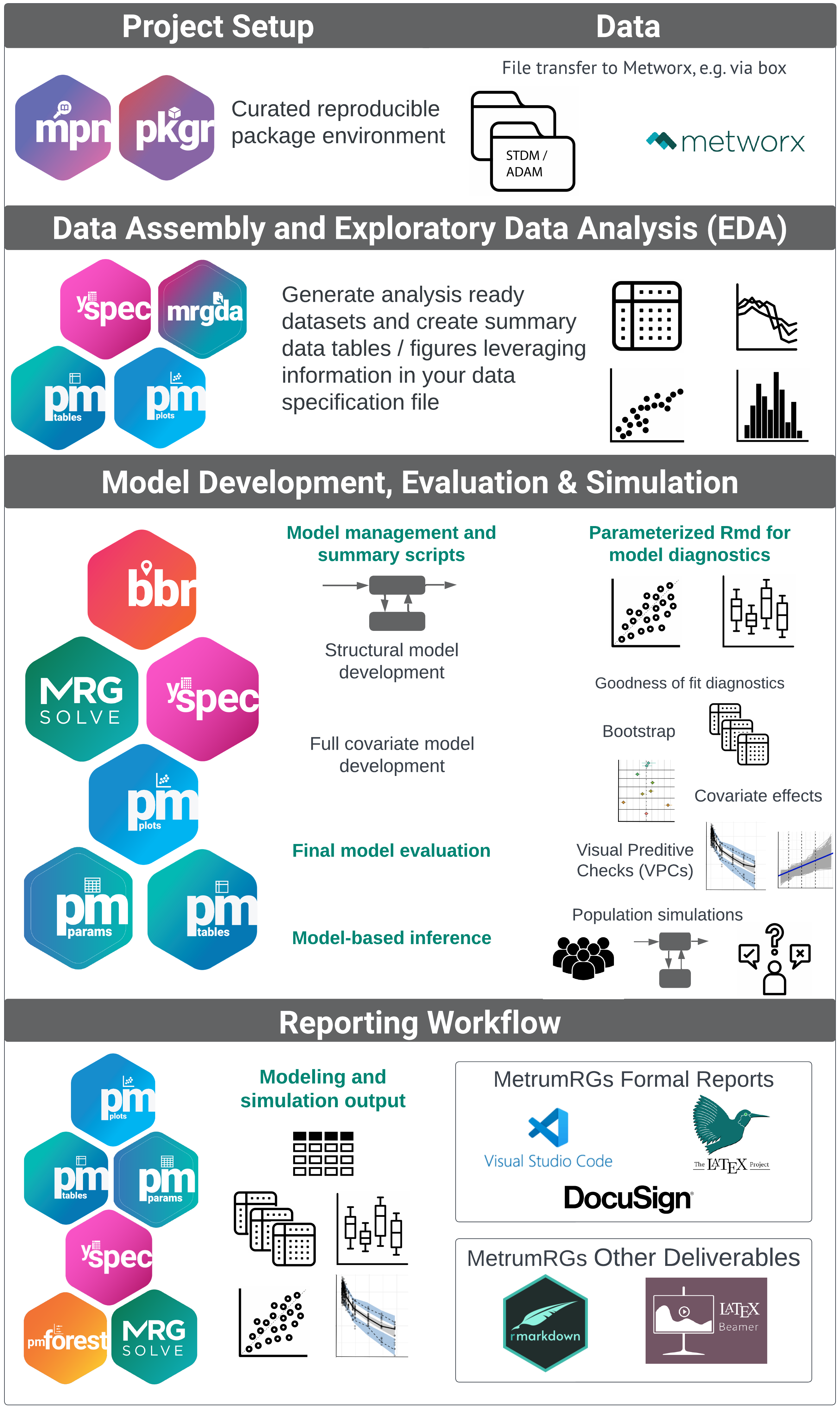 This analysis was performed on Metworx, our platform as a service (PaaS) for high-performance elastic cloud computing; however, Metworx is not required to use the tools and process illustrated here.
For comments, questions, or more information about any of the tools or work process demonstrated here, please contact us.